Liposuction (Lipo) Surgery in Miami
Liposuction surgery, most known by patients as "lipo" involves the removal of unwanted fat, shapes specific areas of the body, and remarks the body contour. Liposuction (fat removal surgery) can treat areas such as thighs, hips and buttocks, abdomen and waist, upper arms, back, knees, chest area, love handle, and specifically on the face, it can treat cheeks, chin, and neck.
Liposuction surgery in Miami is one of the most demanded practices in the field of cosmetic surgery, not also by patients but also by liposuction surgeons because it can be combined with other procedures to refine the outcomes and obtain a more detailed body contour.
Benefits of Liposuction Surgery
The patient may return home after a few hours when liposuction surgery is done.
It improves the patient appearance by providing a more natural-looking body after removing excess or unwanted fat.
It makes the patient feel more confident about their body shapes.
It helps remove excess skin and other abnormalities caused by obesity
Recovery is fast and painless since only minor incisions are required.
Lipo Surgery FAQ
The stitches will be removed at 7 and 10 days.
Yes, it is normal for it to be swollen.
These aren't treatments to eliminate cellulite, although they can help to improve your appearance. You can add other aesthetic treatments in your recovery for help to eliminate cellulite.
Given the small size of the cannula used to remove excess fat, the scar will be practically invisible to the naked eye.
It is essential that during the lipo postop, you use a compressive girdle. You must wear it for four weeks so that all the tissues are well fixed together.
The before and after liposuction is progressive. The first results after liposuction can see them after the first month. This result will progressively improve until its effects are completed one year after the liposuction. The body needs some time to complete the remodeling of the remaining fat. Here you can see more videos and photos of liposuction before and after the procedure.
In the immediate postoperative period (2-3 days), the main discomfort is pain, and the analgesics will help. Hematomas will be reabsorbed in the following 2-3 weeks. Generally, the hurt has diminished considerably from the third day and allows resuming of practically regular activity. In general, a period of relative rest of 2-3 days is sufficient. It is essential to use compression material on the treated area, which you should not remove at any time during the first 4-5 days. After this period, it can be removed momentarily during personal hygiene.
Until the medication you were given is finished.
On the day of the surgery, our best liposuction surgeon in Miami at Dolls Plastic Surgery will tell you whether you should come 24 or 48 hours later. After this first check-up, you should start with lymphatic drainage massages.
Dolls Plastic Surgery hospital provides the best lipo in Miami and has the best plastic surgeon in Miami for liposuction. During the procedure, you will not feel any pain. Liposculpture and liposuction are simple aesthetic operations. You must take into account that they are performed on an outpatient basis and do not require hospitalization.
It is important to emphasize that the postoperative period may be uncomfortable during the first few days. It would be best if you rested with the consequent limitations that this entails. The discomfort that liposuction may cause is similar to the pain that stiffness causes. To alleviate any discomfort, your medical surgeon will prescribe the necessary medication to treat it.
No, it is not the same. Although both terms imply eliminating subcutaneous fatty tissue, liposculpture goes a step further with the application of energies that stimulate the regeneration and remodeling of the conjunctive tissue on which the skin rests, making it recover a firmer and more youthful appearance. In short, not only is fatty tissue eliminated but also skin flaccidity is avoided.
One of the most critical points of recovery after liposuction is the continuous intake of fluids. Drinking plenty of liquids like water, juices, and infusions is essential to maintain proper hydration. Rest is vital during the first 24 hours. It will be necessary to operate on vacation days or request a leave of absence since you can not recover your usual routine until two days later. After liposuction, the patient will notice the swollen area, and the skin will change its appearance. Properly follow the recommendations of your medical surgeon will be all the precautions you should take during the postoperative period.
Lipo Surgery Miami : Before & After Gallery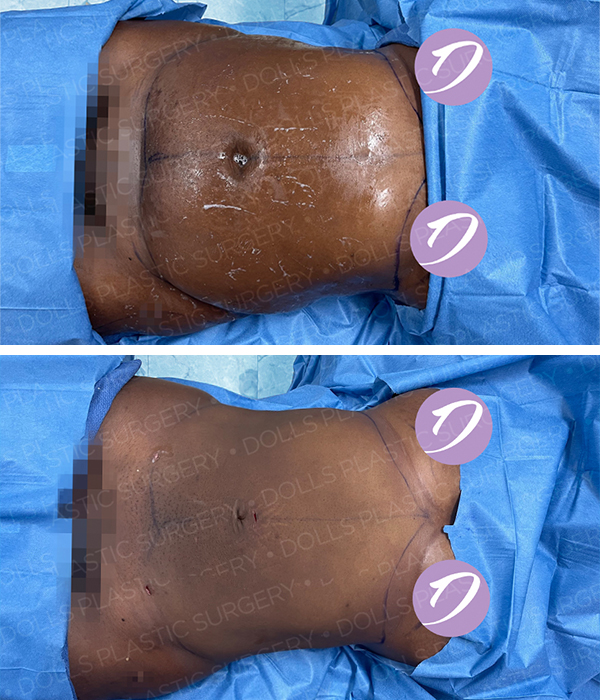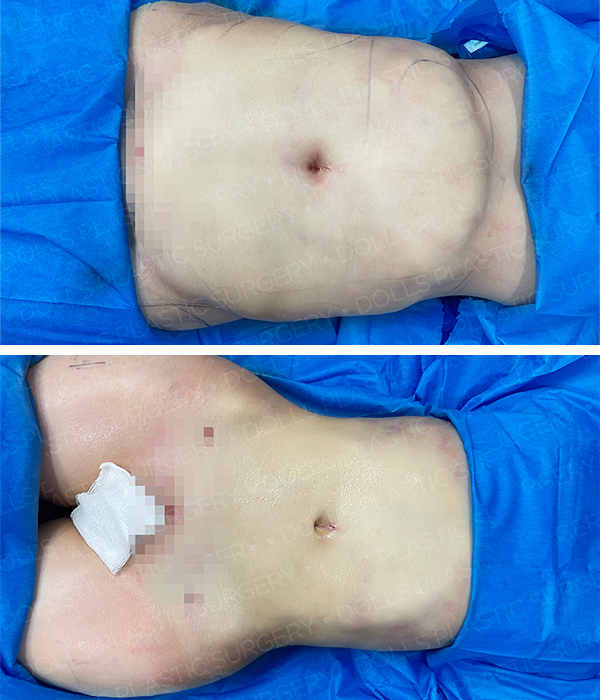 ---
Meet the Plastic Surgeons in Miami
Knowing our medical team will make you feel more confident during the whole process
---
Dr. Nidal Masri
Board Certified Plastic Surgeon
Doctor Masri has longstanding ties to the South Florida medical community. Originally from Louisville, Kentucky, Dr. Masri received his undergraduate degree from Indiana University…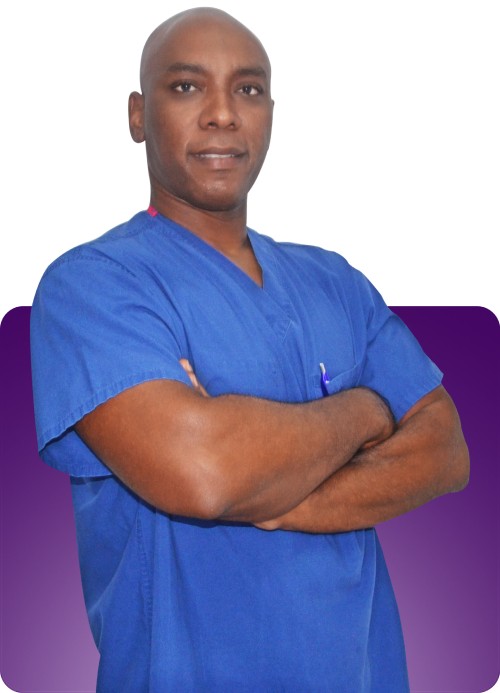 Dr. Harry Intsiful MD
Board Certified Plastic Surgeon
Dr. Harry Intsiful graduated summa cum laude from the historic Howard University in Washington, D.C. He continued his medical studies at Howard University, where he graduated.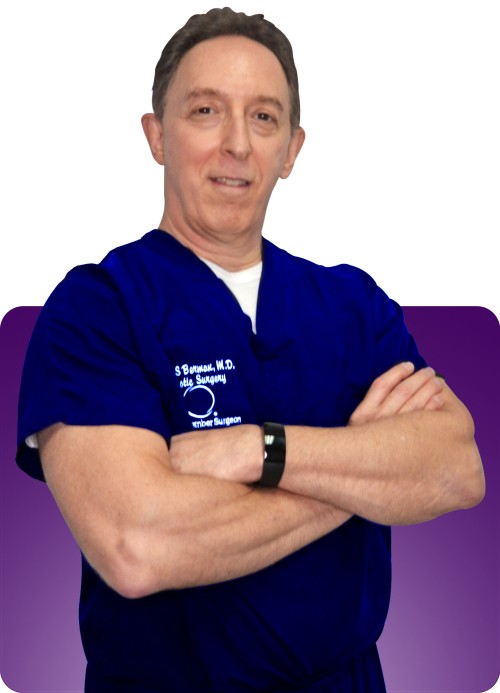 Dr. Keith Berman
Board Certified Plastic Surgeon
Keith S. Berman, M.D. is a board-certified plastic surgeon who specializes in cosmetic plastic surgery of the face, breast, and body. He is a Diplomate of the American Board of Plastic…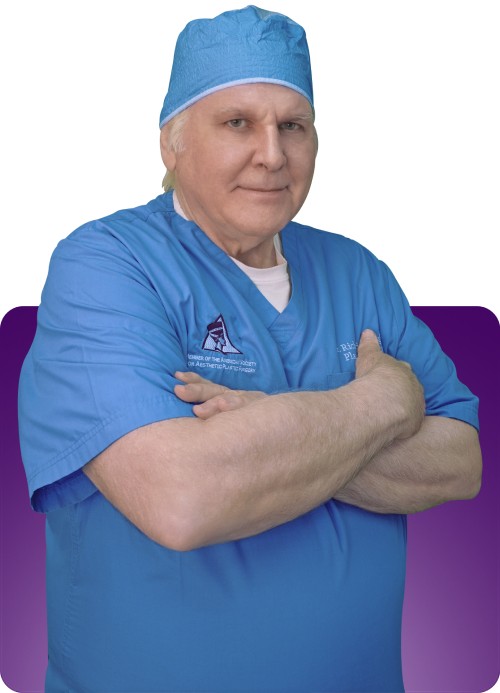 Dr. Richard Vagley
Double Board Certified Plastic Surgeon
Dr. Vagley is a double board-certified Plastic Surgeon with over 45 years of experience Started his career at Penn State University and Jefferson Medical College, followed by an …
Out of town patients
Are you traveling from outside Miami?
Don't worry! We have protocols to accommodate you and satisfy your needs.
Certified Liposuction Surgeons in Miami
Choose Liposuction surgeons in Miami at Dolls Plastic Surgery clinic for the best results. The liposuction is a contouring technique, do not call it for a weight reduction method. Liposuction surgery is different from low-cost liposuction packages. Liposuction surgery from Dolls Plastic Surgery Clinic's are notably effective. And Liposuction surgeons in Miami serving at Dolls Plastic Surgery are highly skilled and experienced.
The surgeons at Dolls Plastic Clinic only exclusively offer Suction Assisted Liposuction. It is the most effective approach to remove large amounts of fat in a short period of time. That is why it is good at treating fat pockets in other regions of the body such as the arms, chest, back, jaw, cheeks, and chin. Our liposuction surgeons in Miami also helps to treat fat pockets in other areas of the body. Most common area for Liposuction surgery are the arms, chest, back, jaw, cheeks, and chin.