ABOUT KEITH BERMAN
Keith S. Berman, M.D. is a board-certified plastic surgeon who specializes in cosmetic plastic surgery on the face, breast, and body. He is a Diplomate of the American Board of Plastic Surgery and has nearly 25 years of medical experience in helping improve the lives of thousands of patients.
Over the last two decades, he has performed thousands of cosmetic surgical procedures on the face, breast, and body for his patients.
In 1998, he completed his plastic surgery residency at the University of Massachusetts Medical Center in Worcester, MA, and his general surgery residency at St Luke's/Roosevelt Hospital Center in New York in 1996. Dr. Berman also completed the postgraduate pre-medical program at Columbia University in 1986 and earned his undergraduate degree with honors at the School of Arts and Sciences at Tulane University in 1985.
Dr. Berman is the recipient of the Patient's Choice Award, an honor that reflects the difference a doctor made in people's lives through the exceptionally high praise granted to a doctor by patients at Vitals.com. He is a member of the American Society of Plastic Surgeons, Lipoplasty Society of North America, Inc., and the American Medical Association. He is an attending surgeon at St. Luke's/Roosevelt Hospital in Manhattan and has helped the local community as the staff plastic surgeon at the hospital's Plastic Surgery Clinic from 1998-2003.
Dr. Berman's insights in the field of hand surgery have been published in Annals of Plastic Surgery (1999), in a feature titled, Internal Fixation of Phalangeal Fractures Using Titanium Mini plates. He has presented his findings at the Northeastern Society of Plastic Surgeons and New England Hand Society.
The most popular procedures he performs here at Dolls Plastic Surgery are: Abdominal Etching, Breast Augmentation, Lipo 360, Brazilian Butt Lift, JPlasma, Lipo in other areas (chin, arms, inner thigh)

Testimonials
My experience at Dolls was phenomenal!! Sofia, my coordinator, was BEYOND helpful. She was there to answer everything question I had promptly. She was amazing. Dr. Berman was very informative about my procedure and was very personable and sweet. The staff is friendly and accommodating. My massage was done by Nicole, and she was amazing. Very attentive and knowledgeable. I highly recommend dolls plastic surgery for anyone looking for a clean and knowledgeable facility to get work done! Ontavia Matthews
I flew all the way from Canada to see.Dr Bermn for Lipo360, bbl and arm Lipo. I was extremely nervous and not knowing what to expect but he made me feel so calm and relaxed. Yes very thorough with how he explains the procedure and the after care. Thank you so much Dr Berman for changing my life and giving me back my confidence. I highly recommend him he's absolutely amazing!!!!! Nicole Oulette
I'm 2 days out of my Lipo 360 and my experience was great. The first 4 hours after surgery was horrible but the pain meds kicked in about 4 hours. Dr. Berman gave excellent instructions and was very detailed on what to expect. Maria performed my massage yesterday and I felt 100% better, didn't hurt at all. I would absolutely recommend Dolls Plastic Surgery for your cosmetic needs. Felicia Turner
Patient Evaluation Medical Form
This form is requested by Dolls Plastic Surgery to evaluate the candidacy of a patient 18 or older for any plastic surgery procedure.
Please read carefully and complete with accurate and detailed information.
Dr. Keith Berman – Results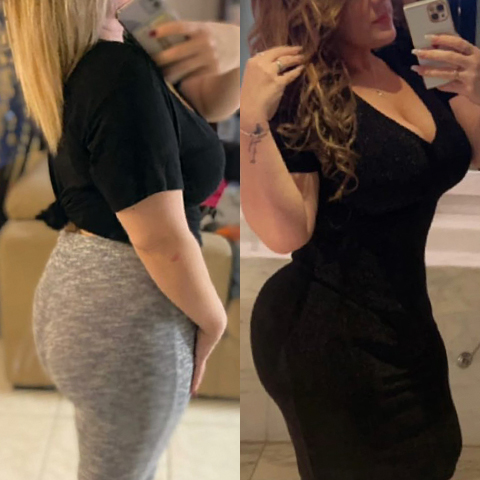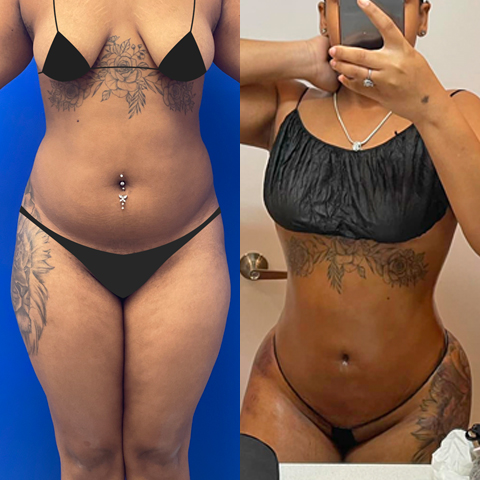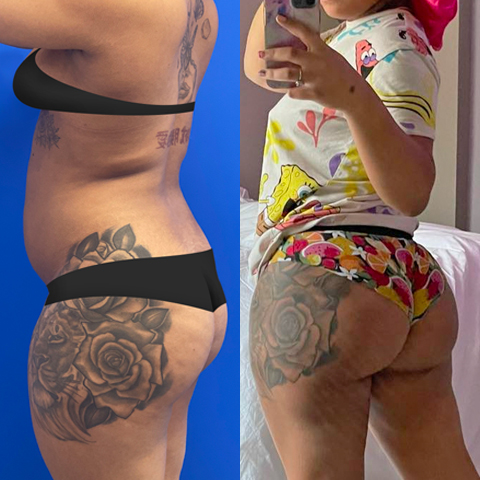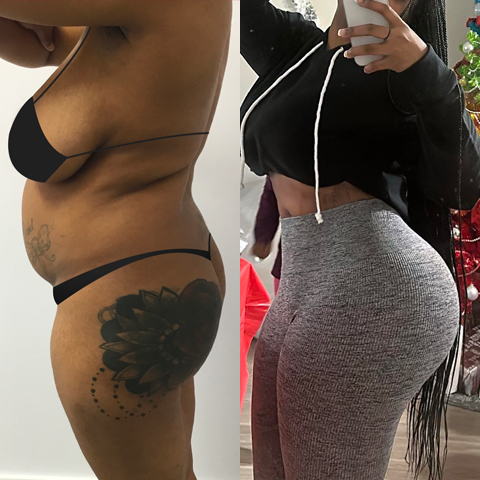 ---
Your dream body is just