Mommy Makeover Surgery in Miami
Mommy Makeover Surgery FAQ
This procedure can consist of a combination of different parts, such as breast augmentation, reduction, or lift, full or mini tummy tuck, liposuction, and genital surgery.
This procedure does not prevent you from having more children, but if you wish to have more children, it would be advisable to wait, as the results may be compromised.
Scars will be there, but they will be as delicate and limited as possible, following the best techniques, and teaching the patient how to take care of them. It is not possible to perform these procedures without scars.
During the first week, the patient will need extra help with childcare. After that, the recovery period is about four weeks, depending on the interventions that have been performed.
As for the work routine, depending on the work and the interventions performed, you can return to work after four weeks, although it is advisable not to make physical efforts.
During the procedure, the breasts are lifted to their normal position, and if there is a loss of volume, breast implants can be used. Alternatively, if the breast is too large and causes problems, it can be reduced in size. In abdominoplasty, the muscles are tightened, narrowing the waist. In addition, excess skin and fat are removed, including all or parts of the stretch marks.
The abdominoplasty or mini-abdominoplasty scar sits on top of the old C-section scar, so it may even enhance it.
It depends on the type and number of procedures performed, breast, abdomen, or both. You can go home the same day, or you may be advised to stay one or two days. The recovery period is usually between one and four weeks. Results are evident within the first few days.
MMO Before & After gallery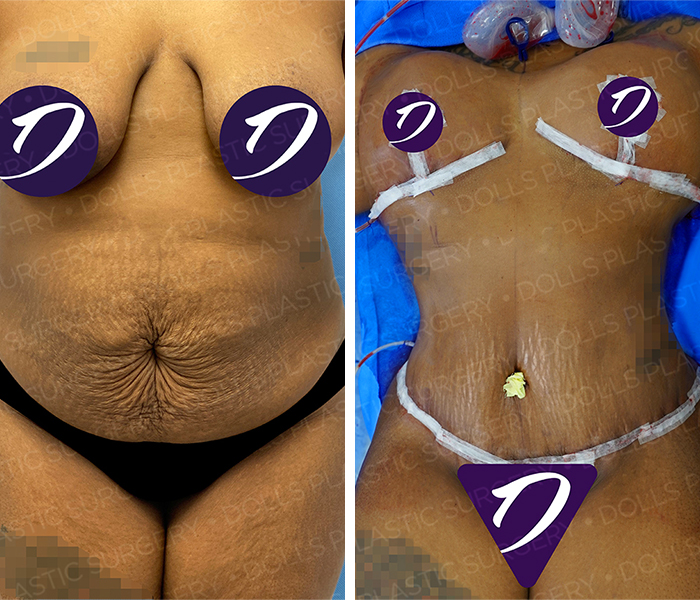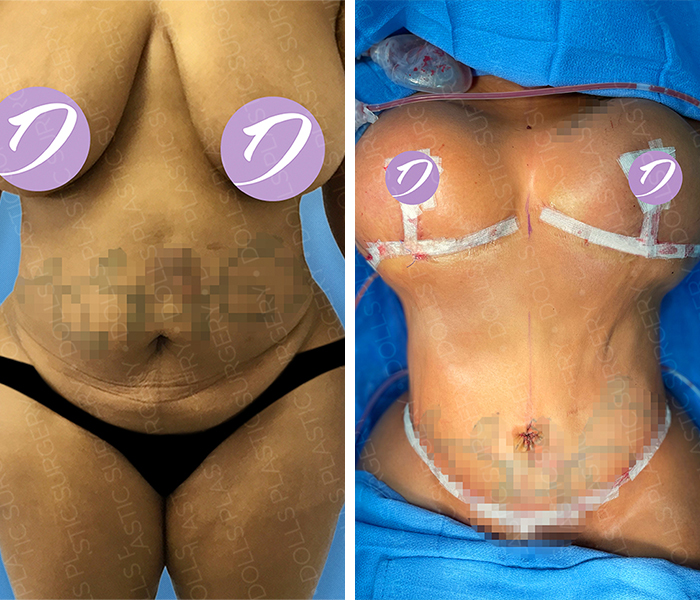 ---
Meet the Plastic Surgeons in Miami
Knowing our medical team will make you feel more confident during the whole process
---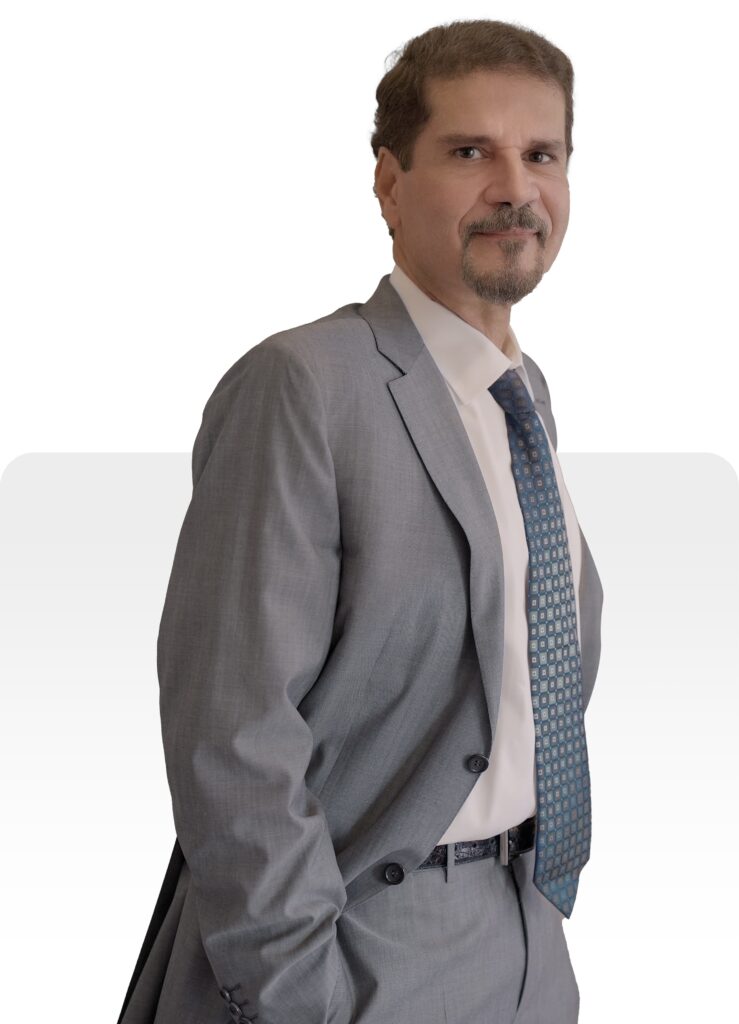 Dr. Nidal Masri
Board Certified Plastic Surgeon
Doctor Masri has longstanding ties to the South Florida medical community. Originally from Louisville, Kentucky, Dr. Masri received his undergraduate degree from Indiana University…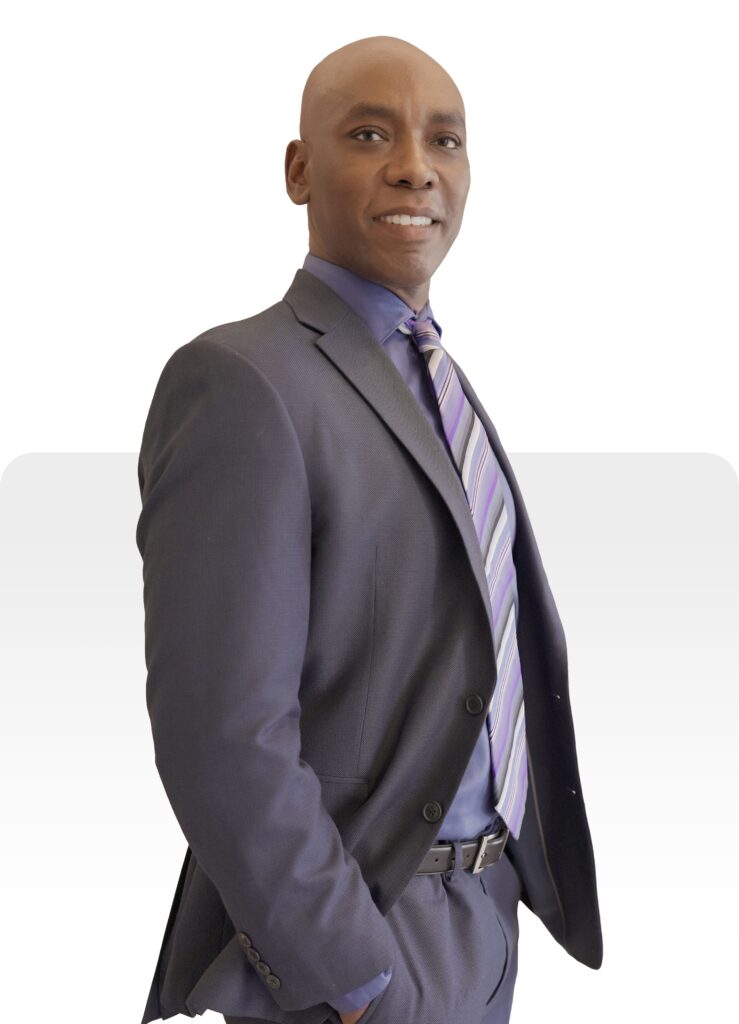 Dr. Harry Intsiful MD
Board Certified Plastic Surgeon
Dr. Harry Intsiful graduated summa cum laude from the historic Howard University in Washington, D.C. He continued his medical studies at Howard University, where he graduated.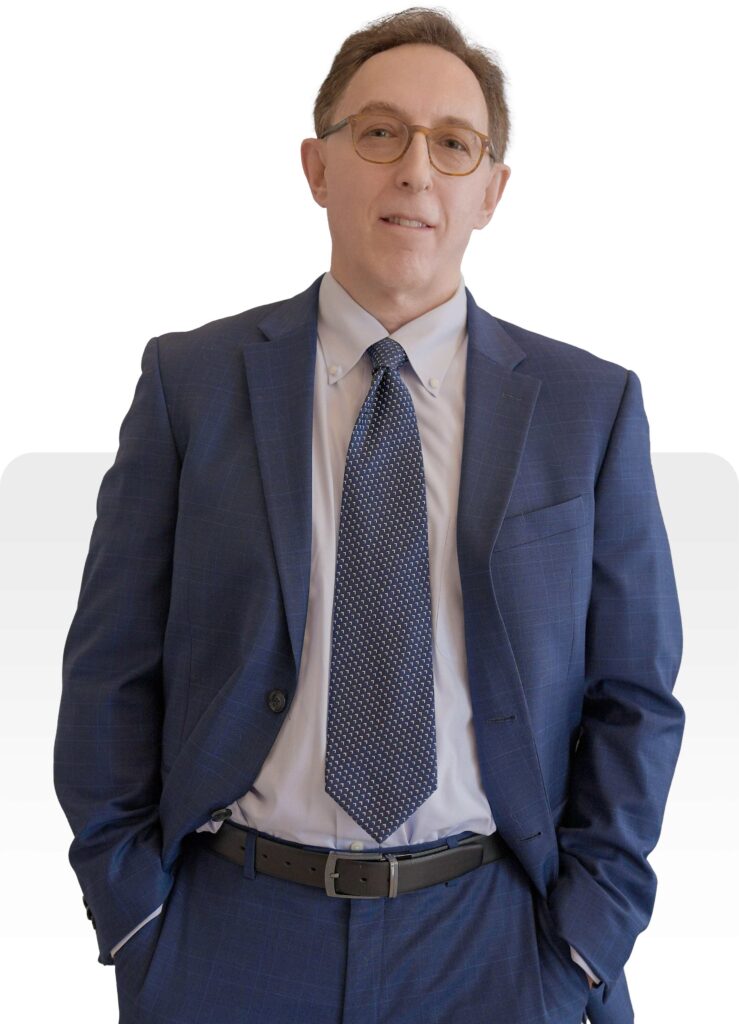 Dr. Keith Berman
Board Certified Plastic Surgeon
Keith S. Berman, M.D. is a board-certified plastic surgeon who specializes in cosmetic plastic surgery of the face, breast, and body. He is a Diplomate of the American Board of Plastic…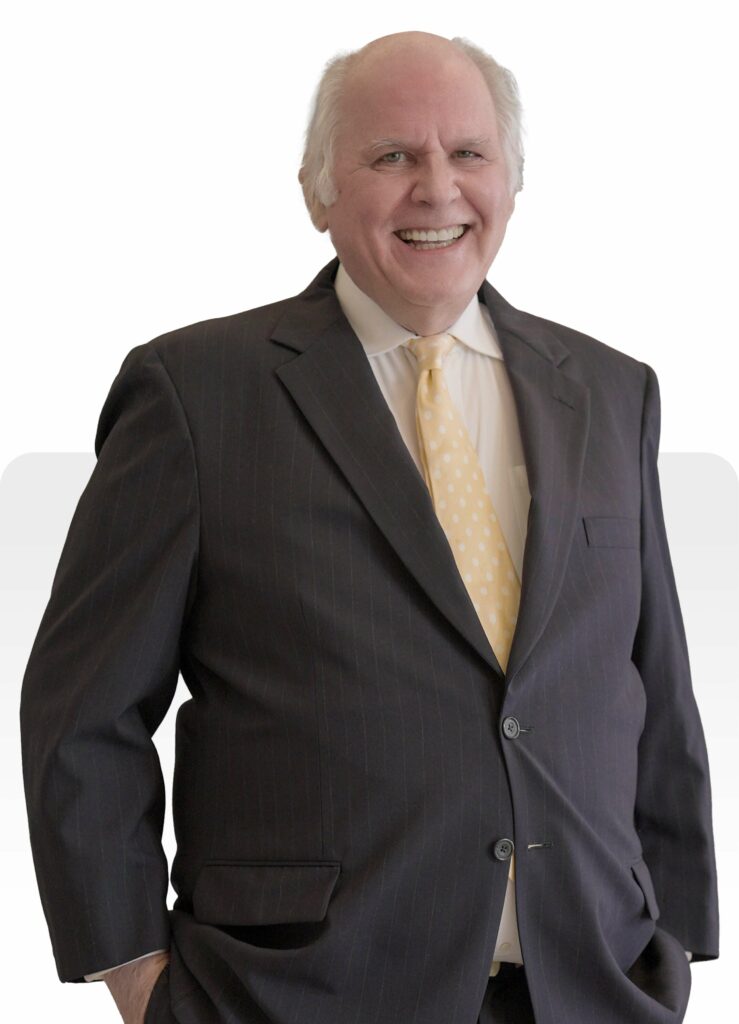 Dr. Richard Vagley
Double Board Certified Plastic Surgeon
Dr. Vagley is a double board-certified Plastic Surgeon with over 45 years of experience Started his career at Penn State University and Jefferson Medical College, followed by an …
Out of town patients
Are you traveling from outside Miami?
Don't worry! We have protocols to accommodate you and satisfy your needs.
Certified Mommy Makeover Surgeons in Miami
Birth is a great event, but it can leave your body in a state of disarray thereafter. Some women even after recovering from surgery have flat belly or uptight breasts, but not all are lucky enough. When your body requires that additional push, cosmetic surgery from Mommy Makeover surgeons in Miami is the way to go.
Remember that an experienced and competent surgeon will cost you more than an unskilled surgeon. If you discover inexpensive mommy makeover packages that seem too good to be true, apply your common sense. Mommy makeover is a serious surgery that necessitates the services of a qualified surgeon. You must consider how essential this is to you and then fit it into your budget; fortunately, Mommy Makeover surgeons in Miami have extensive expertise in the operation and can offer good results without costing a fortune.
Schedule a free appointment now if you are interested in having a mommy makeover performed by Mommy Makeover surgeons in Miami. You will soon be able to put on your bikini and go for a walk on the beach. Dolls Plastic Clinic makes both men and women feel more confident about themselves.